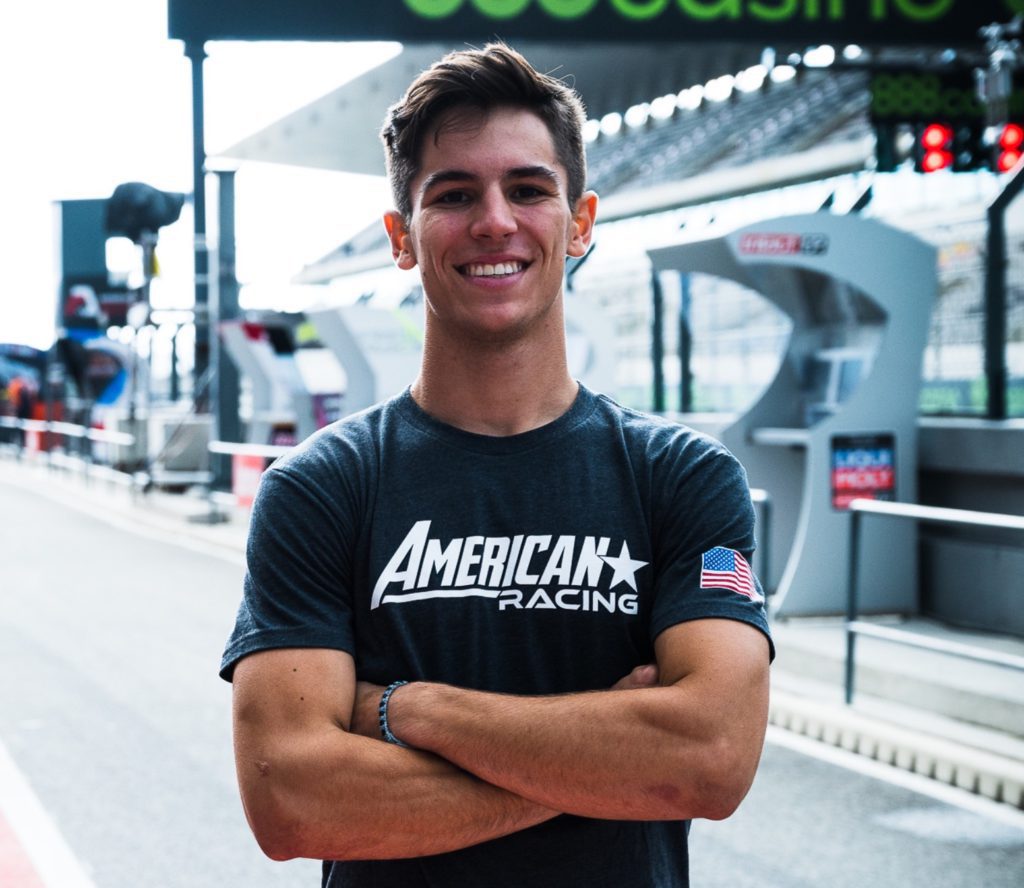 Newly crowned MotoAmerica Supersport Champion Sean Dylan Kelly will join the American Racing team for the 2022 and 2023 Moto2 World Championship, joining five-time MotoAmerica Superbike Champion Cameron Beaubier in the two-rider team, after signing a two-year contract with the Eitan Butul-owned team.
Kelly, who won the Supersport title on an M4 ECSTAR Suzuki, will become the first member of the American Racing Academy to be promoted onto the world stage. The Floridian will replace Spaniard Marcos Ramirez, who is moving to the MV Agusta Forward Racing team for next year's Moto2 World Championship.
When Kelly grids up next year it won't be his debut in Moto2 as he rode for the team as a replacement for the Iker Lecouna in the final round of the series in Valencia, Spain in 2019 when the Spaniard was called up to race MotoGP.
Kelly will join his countryman Beaubier in the American Racing Team for the 2022 season under the guidance of John Hopkins, who will continue as the team's racing director.  "First of all, I want to thank Eitan (Butbul, the team principal) John Hopkins and the American Racing Team for believing in me and giving me the incredible opportunity," Kelly said in a team release. "Making it to the World Championship is a dream come true for my family and I and I'm really excited to get back into MotoGP Paddock as a Moto2 rider. It make me proud that this will make us a complete American Team, teaming up alongside Beaubier. I'm ready for this next step in my career and I'm thankful for all of the people that made this possible."

"I'm very happy to have Sean ride for the team next season," Butbul said. "I have known Sean since his time in Red Bull Rookies Cup and been working with him since we started the Academy project. Sean is incredibly talented rider, hard worker, 'never give up' and a positive person. After three successful seasons in MotoAmerica with Team Hammer Suzuki M4, Sean will be the first rider from our American Racing Academy program to join the team and complete our goal to have two American riders at the American Racing team. The project between the Academy and the team is to build a platform and a clear path for talented American riders to give them the opportunity to compete at world level. For me, to have an all-American team is something special and the entire team will do the best to bring the best results and to represent the U.S. at its best."

"The entire team and I are very excited to finally announce Sean Dylan Kelly will be joining us next season making American Racing an All-American team," said John Hopkins. "I strongly believe he has the talent, determination and motivation to make the step up and be competitive within his first season in the Moto2 World Championship. I also believe he'll have a championship contending teammate within Cameron Beaubier, who will help play a crucial role in speeding up Sean's development throughout his first season. On top of this vital piece to the competitive puzzle, the whole team and I are 100-percent committed in helping Sean make a successful transition and will give him all the tools he needs to go out and show the world his true talent and potential."