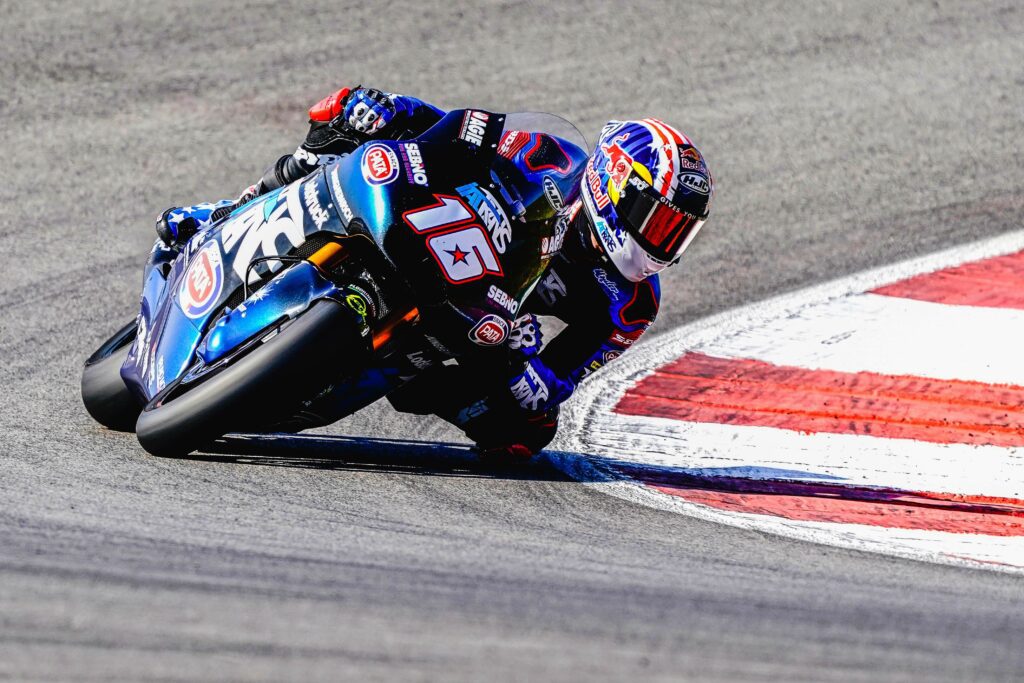 Italtrans Racing's Joe Roberts led the three Americans in the official three-day Moto2 test at the Portimao circuit in Portugal, February 19-21, with the Californian ending the final shakedown before the season-opener in Qatar as the seventh-fastest of the Moto2 riders.
Roberts' best was a 1:42.187 and it came on Sunday in the sixth of the nine total sessions.
American Racing's Cameron Beaubier started strongly and ended the first day in fifth overall. He completed the three days in 16th overall with his best lap, a 1:42.801, coming on day two. Beaubier, however, crashed near the end of the final session on Sunday, putting a premature stop to his second day. Beaubier only rode in two of the three sessions on Monday and didn't go any quicker than he did on Sunday.
Beaubier's teammate Sean Dylan Kelly had his first outing on the Portimao circuit with the young Floridian improving session by session as the test wore on. Kelly ended day one with a best lap of 1:45.428, dropped that time down to 1:44.234 on Sunday, and concluded with his best time on Monday – a 1:44.118. Like Beaubier, Kelly didn't take part in today's third session.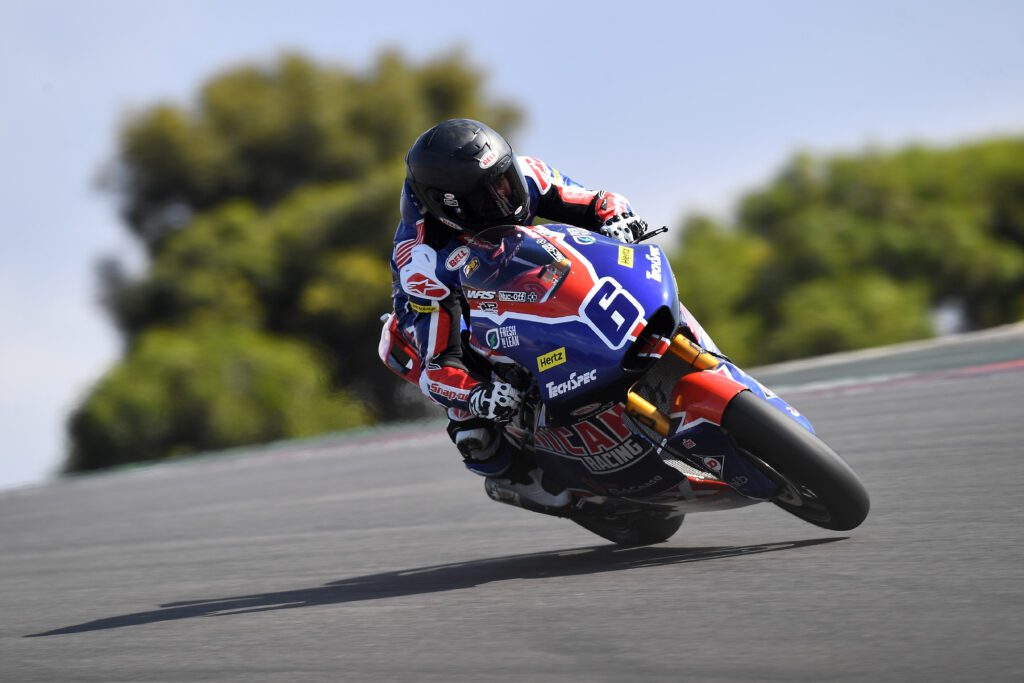 The test was led by 2021 Moto3 World Champion Pedro Acosta, the KTM Red Bull Ajo class rookie breaking the lap record with his 1:41.552. The Spaniard led his teammate Augusto Fernandez and Flexbox HP40's Aron Canet.